Description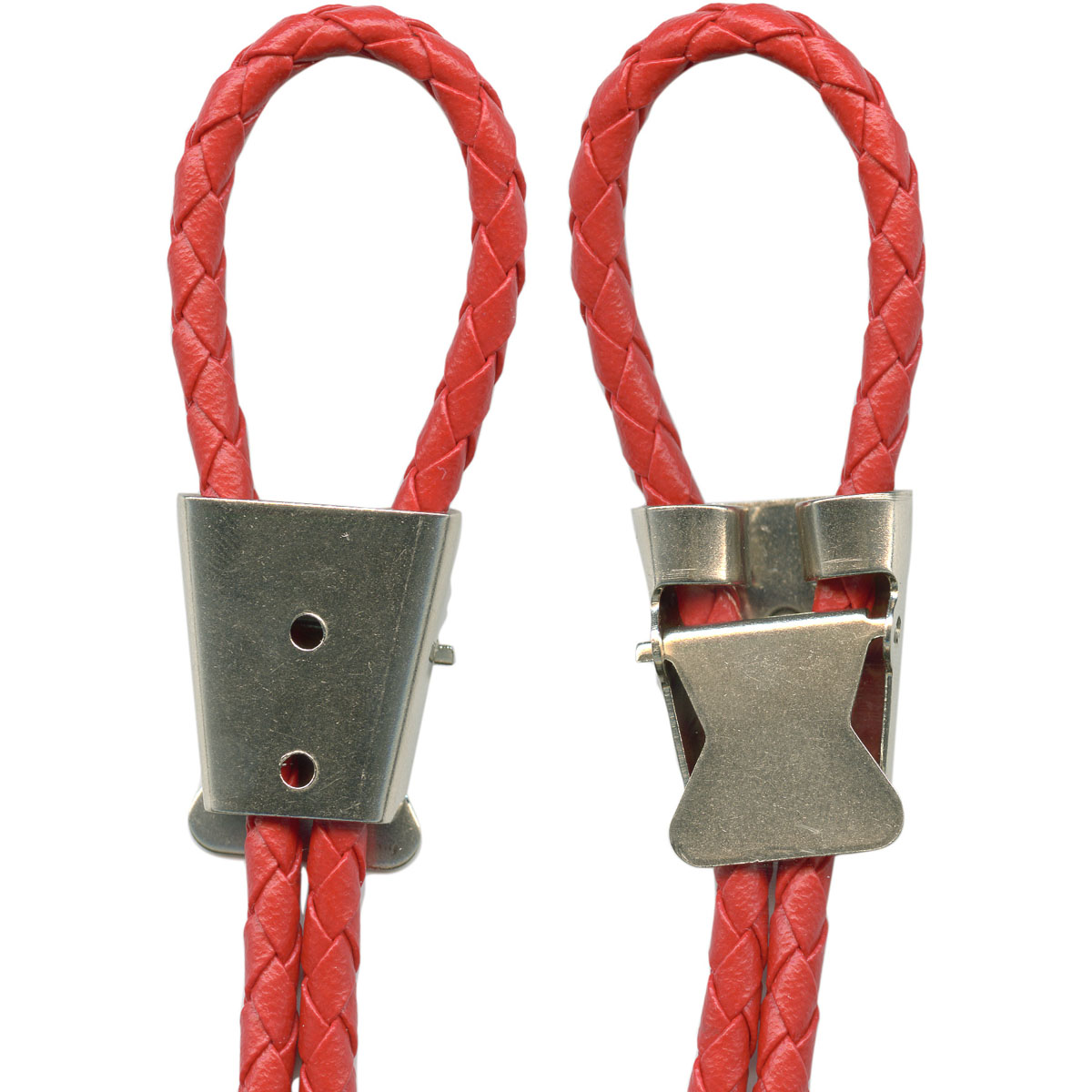 How to Assemble
When you snap the back in, make sure the ridge faces into the cord when the tab is down. This allows the bolo to slide freely (for positioning) on the cord when the tension is released by flipping the tab up. It sometimes is necessary to bend the tabs out slightly on the base to allow the latch to snap in place, and/or to bend the tabs in slightly to make sure the latch stays in place.
---
Which Glue is Best?
For the most durable bond, we almost always recommend epoxies rather than other types of glue, but it depends on a few factors... Check out the options, plus tips for successful glue bonds, on our Adhesives and Jewelry Glues page.
---
See Related Products links (below) for similar items and additional jewelry-making supplies that are often used with this item.
Or
check out this tutorial
in our blog!
Details
| | |
| --- | --- |
| Sold by: | each |
| Color: | White |
| Theme: | Dads & Grads |
| Size: | Approx. 22x20mm |
| Country of Origin: | United States |
| Hole Size: | 2.0mm |
Product Reviews
I bought these because the are solid nickel silver. A well-known other supplier, which I used previously, seems to have switched over to plated brass. I silver-soldered one onto the back of a sterling silver slide. The heat discolors the material, but the discoloration comes off easily with pickle and buffing. Although these seem to be intended for 4mm 4-strand braid, I have adapted them very successfully to 5mm 6-strand braid, by filing down the L-shaped projection of the latch slightly, and also filing down the pins of the tab slightly, then polishing the rough edges.