Bees and Blossoms Bangle Bracelet Tutorial
Created by: Polly Nobbs-LaRue
Designer Tips
One of the things I love about this bangle bracelet, is that it's extra small, so fits me perfectly. However, that means it doesn't fit many other adults... So keep that in mind when ordering this bracelet: It's best for petite people. We also have larger plain brass bangles you can texture, punch and add eyelets to.
This design uses 1 copper honeybee charm, 1 copper "small blossom" charm, 1 lotus petal charm, and 3 small small gold honeybee charms. (The charm you can't see in the back, is the 3rd small gold bee.)
Using one jump ring per charm, add charms in desired order to all eyelets in this bracelet. New to jewelry-making? See Jump Ring Hint in Jewelry Basics 101 (PDF).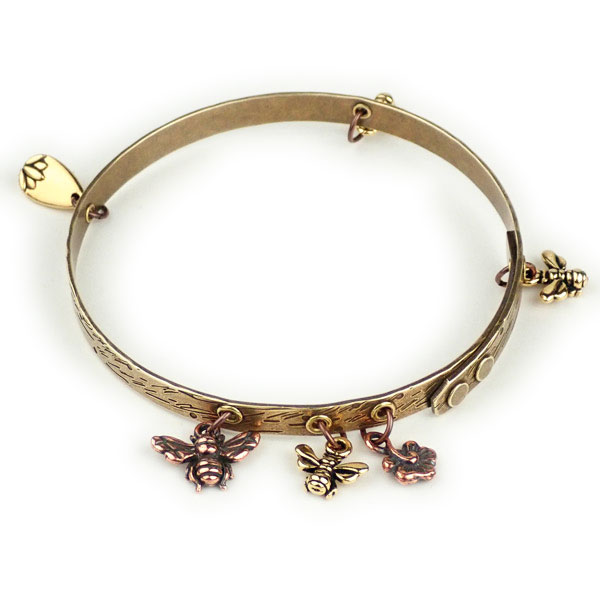 Suggested Supplies
Tools
---
Our Bead Blog
Created by: Summer MelaasDesigner Tips Attach ear wire to top loop of filigree. For best way to ope

What is the BEST Necklace Length? 18" necklaces are the most popular in the United States, but might

This olivine variety is composed of magnesium iron silicate. Peridot (pronounced PEAR-ih-doh or PEAR