Chakra Khan Ear Threaders Tutorial
Created by: Veronica Greenwood

Designer Tips
Cut a piece of wire and make a wrapped loop on one end. Attach your loop to your ear thread. Add one purple (amethyst) bead to the wire and finish your loop.
New to jewelry-making? See Basic Jewelry-Making Technique Sheet (PDF) for step-by-step instructions on making wire-wrapped loops.
Repeat linking 5 more times with colors dark blue, light blue, green, yellow and orange.
For the end, use a red bead and head pin, and do a wrapped loop to attach to the last loop of your link.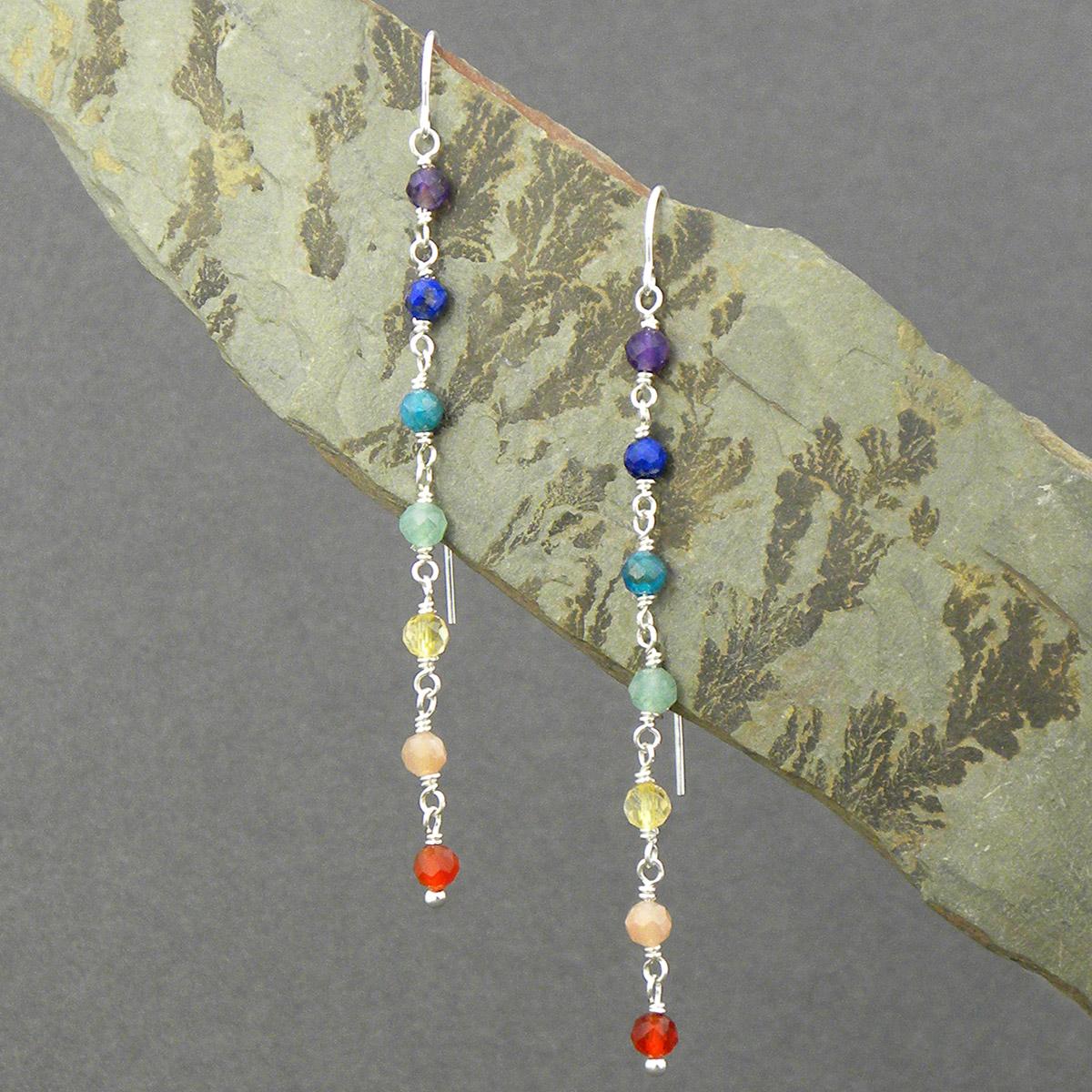 Suggested Supplies
Tools
Our Bead Blog
Created by: Guest Designer Deb FlorosSuggested Supplies 1 #21-000-043-79 Black Stone Beads, 8x12mm

Created by: Guest Designer Deb FlorosSuggested Supplies 1 #28-684-196 Handmade 12mm Ceramic Peace S

Created by: Guest Designer Deb FlorosSuggested Supplies 1 #AMIET-7 TOHO Amiet Beading Thread, Teal