Drops of Sunshine Earrings Tutorial
Created by: Rings & Things Staff

Designer Tips
Stack one aquamarine bead, one twisted spacer and one citrine onto each eye pin, and make a wire-wrapped looop to close at each end, making sure to attach starfish charm to the aquamarine ends before finishing.
New to jewelry-making? See Basic Jewelry-Making Technique Sheet (PDF) for step-by-step instructions on making wire-wrapped loops.
Attach other end loops to ear wires.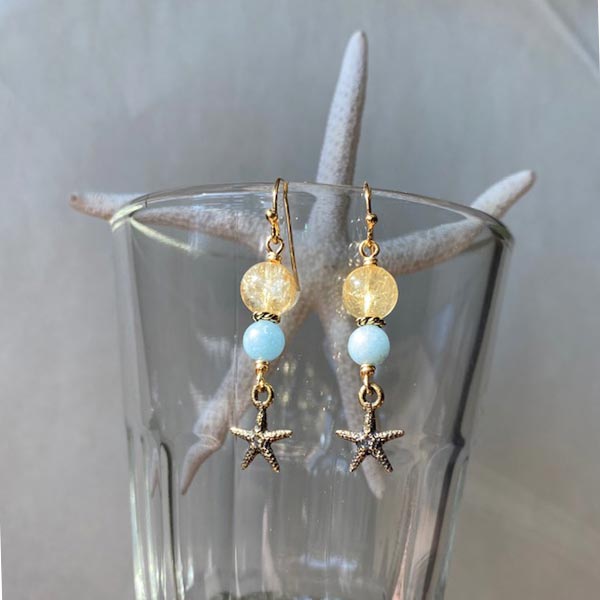 Suggested Supplies

Tools
Our Bead Blog
Created by: Guest Designer Deb FlorosSuggested Supplies 1 #21-000-043-79 Black Stone Beads, 8x12mm

Created by: Guest Designer Deb FlorosSuggested Supplies 1 #28-684-196 Handmade 12mm Ceramic Peace S

Created by: Guest Designer Deb FlorosSuggested Supplies 1 #AMIET-7 TOHO Amiet Beading Thread, Teal