Easy Mothers Day Bracelet Project
Need a personalized bracelet in a FLASH? Whether you make jewelry for yourself, or for sale, these expandable bracelets are super easy to customize.


Created by: Polly Nobbs-LaRue

Designer Tips
No tools required!
Simply spring open one of the bracelet's loops, and slide the charms on one at a time, making sure they all face the right direction.
Decide if you want to add birthstones. This bracelet is made with the birthstones for November (golden topaz) and April (diamond).
Add the birthstones, then a heart charm, then spell out M-O-M.
Make sure you like the way the charms are hanging, and re-hook the loop.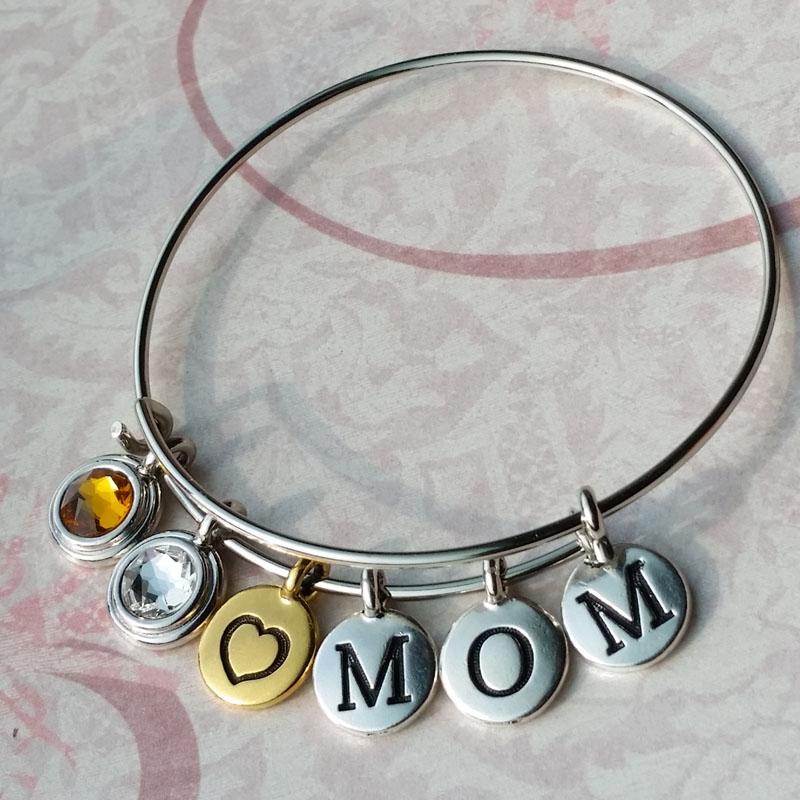 Suggested Supplies
Mix & Match plating colors, or go monochromatic:
To see the full line of letter beads, click into the product details for any of the letter beads above, then click "Related Products".

To see other finishes of bracelets in this style, click into the product details of the bracelet, then click "Related Products".
Our Bead Blog
Created by: Guest Designer Deb FlorosSuggested Supplies 1 #61-130-05-01 Greek Leather Cord, 1.5mm,

Created by: Guest Designer Deb FlorosSuggested Supplies 1 #20-111-223 TOHO Glass Seed Bead, Size 11

Created by: Guest Designer Deb FlorosSuggested Supplies 1 #21-000-043-79 Black Stone Beads, 8x12mm