Foliage Necklace Tutorial
Created by: Rita Hutchinson
Designer Tips
Make 45 wire-wrapped loop dangles, each with a single crystal bicone. See Basic Jewelry-Making Technique Sheet (PDF)
Use a jump ring to connect sets of 5 wrapped loop crystal dangles to the chain.
Space the sets about 0.5" apart along the chain in desired locations.
Attach a leaf to one end of the chain. Run the other end of the chain through this leaf before attaching the other leaf.
By attaching sets of dangles above and below the chain when it passes through the upper leaf, you can "lock in" the length of the necklace when you wear this lariat-style necklace (see alternate image below).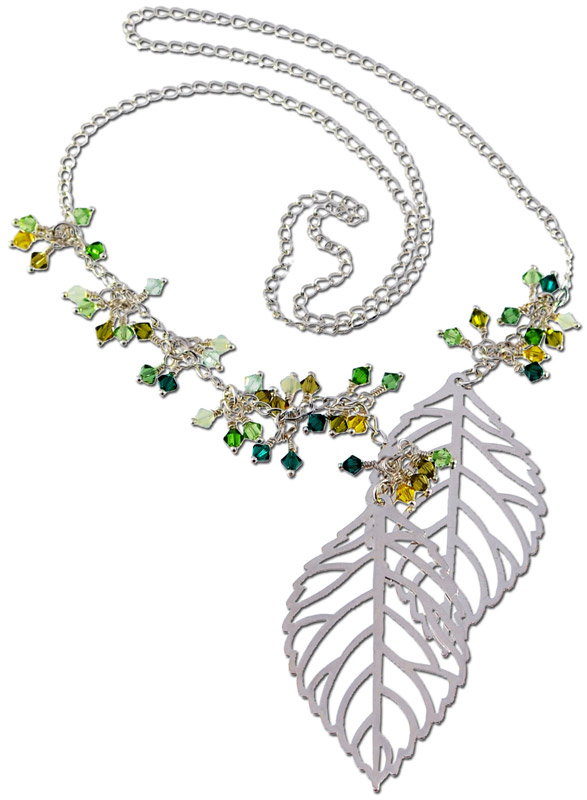 Suggested Supplies
Tools
#69-056 Tool, Side Flush Cutter
#69-275-09 Tool, Wubbers™, Bent Chain-Nose Pliers
#69-275-02 Tool, Wubbers™, Round-Nose Pliers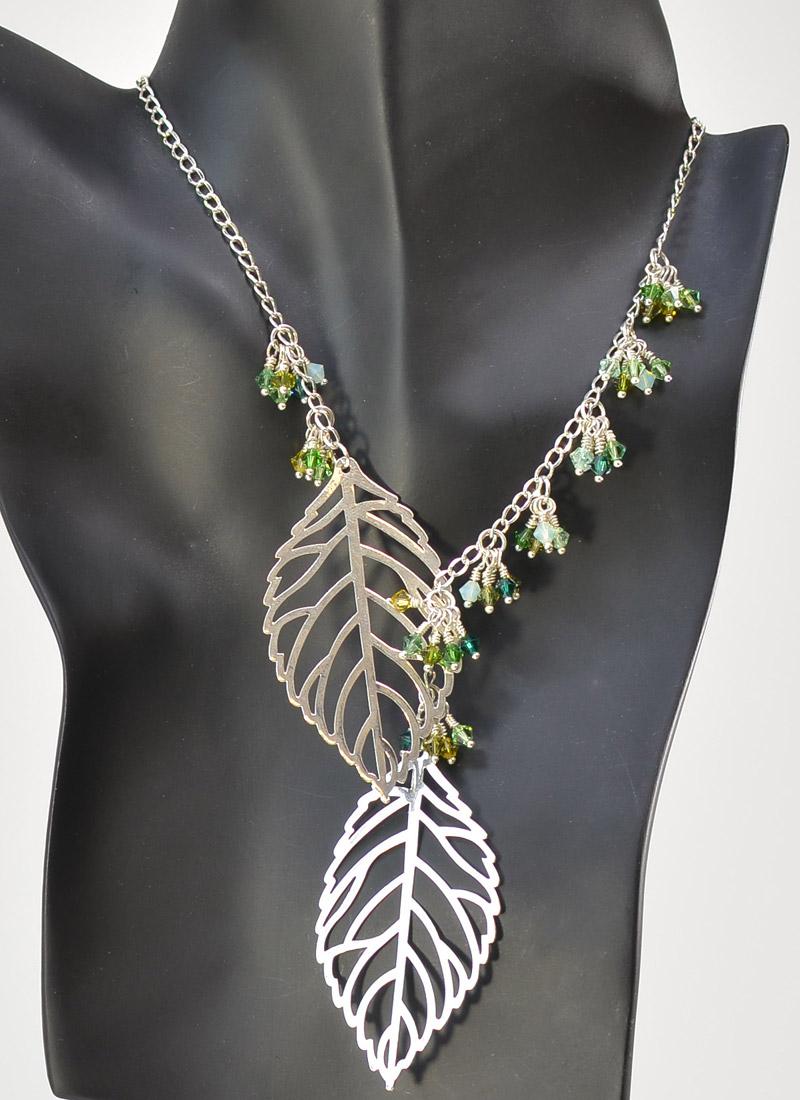 Our Bead Blog
Created by: Guest Designer Deb FlorosSuggested Supplies2 #44-722-28-0 Brass Stamping Blank, Lo

Hello, fellow crafters and DIY jewelry enthusiasts! Today, we delve into an essential aspect of neck

This olivine variety is composed of magnesium iron silicate. Peridot (pronounced PEAR-ih-doh or PEAR