GO TEAM! Seahawks Colors Key Ring
Created by: Polly Nobbs-LaRue
Designer Tips
Add a jump ring to the football charm. For best way to open and close loops, see Jump Ring Hint in Jewelry Basics 101 (PDF)
Slide the team color charms and the football charm, in desired order, onto the ball chain. Two of the best things about TierraCast's stepped charms with crystals, are their large bail loop (that can slide directly onto 2.4mm ball chain), and the awesome assortment of colors.
Cut ball chain to desired length.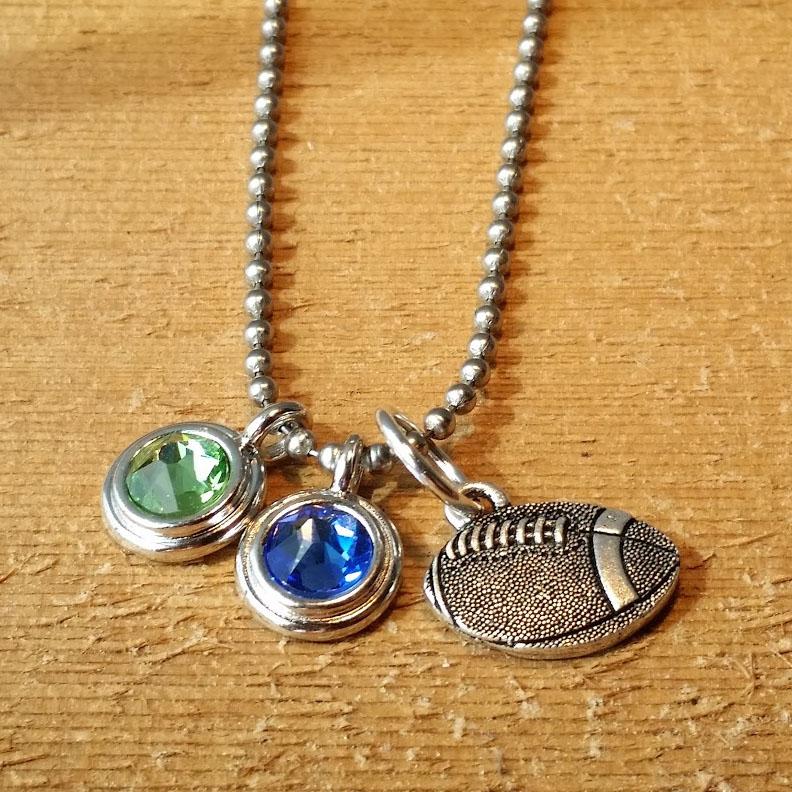 Suggested Parts

Tools
#69-081 Jewelry Pliers, 5", Ergonomic, Bent Chain-Nose
#69-083 Jewelry Pliers, 5", Ergonomic, Chain Nose
#65-507 EURO TOOL Heavy-Duty Flush Cutter, 5.5"
Our Bead Blog
Created by: Guest Designer Deb FlorosSuggested Supplies 1 #21-000-043-79 Black Stone Beads, 8x12mm

Created by: Guest Designer Deb FlorosSuggested Supplies 1 #28-684-196 Handmade 12mm Ceramic Peace S

Created by: Guest Designer Deb FlorosSuggested Supplies 1 #AMIET-7 TOHO Amiet Beading Thread, Teal