Golden Halos Earrings Tutorial
Due to the popularity of 10mm cushion square settings, we've included links to alternate styles below in case the primary setting used in the Golden Halos earrings is temporarily unavailable.

Created by: Veronica Greenwood
Designer Tips
Place the crystal in the bezel setting, and using the nylon jaw flat pliers gently fold the prongs down over the crystal.
Using the 6.5mm jump ring attach the bezel to the large round link. (For best way to open and close loops, see Jump Ring Hint in Jewelry Basics 101).
Attach one of the 5mm jump rings to the large round link.
Use the second 5mm jump ring to attach the earwire to the first 5mm jump ring.
Repeat for the other earring.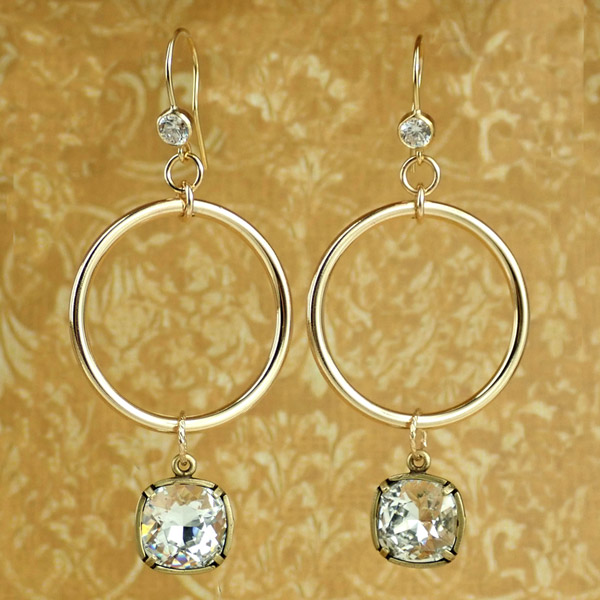 Suggested Supplies
10mm #4470 Cushion Squares by Swarovski are nearly gone, but these settings also work with most other brands of 10mm cushion squares. Shop remaining colors while they last!

Tools
Our Bead Blog
Created by: Guest Designer Deb FlorosSuggested Supplies 1 #61-130-05-01 Greek Leather Cord, 1.5mm,

Created by: Guest Designer Deb FlorosSuggested Supplies 1 #20-111-223 TOHO Glass Seed Bead, Size 11

Created by: Guest Designer Deb FlorosSuggested Supplies 1 #21-000-043-79 Black Stone Beads, 8x12mm