Hexed Wire Bracelet - Tutorial
Learn a simple and sparkling way to make bangle bracelets with hex wire. No soldering or wire wrapping required!


Created by: Rita Hutchinson
Designer Tips
Unroll and straighten enough wire for all bracelets you plan to make. Add an extra few inches of wire, as the ends won't be twisted, and the total length will shrink a tiny bit.
Insert one end of wire into the chuck of the coiling gizmo. Hold other end firmly with pliers (or with a vise) and hold straight out from coiling tool. Turn handle on tool until wire is twisted to your liking.
Wrap twisted wire around mandrel to desired size, and cut.

Use crimp tubes as shown in product information by inserting one end of wire halfway into the crimp and squeezing with the back opening of the mighty crimper, and then inserting the other side and repeating.
Tweak the final shape of the bracelets by hand or with bracelet bending pliers.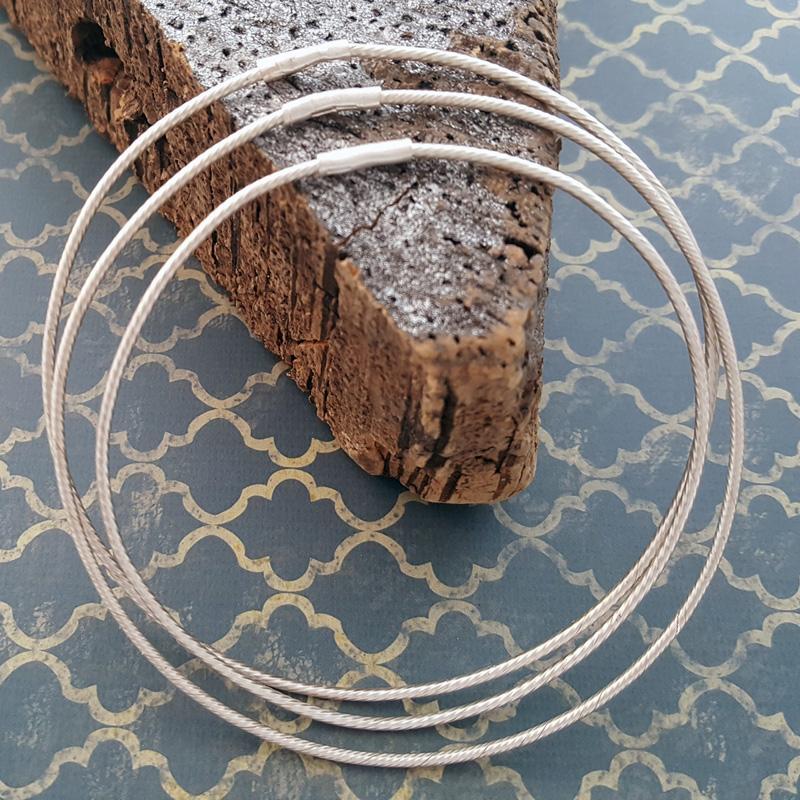 Suggested Supplies
1 pkg [use 8-10"] #46-475-14-14 Artistic Wire Silver Plated Copper Jewelry Wire, Hexagonal, 14-gauge, 6 ft - Anti Tarnish Silver
Hex wire is out of production. However, square wire has a very similar effect when twisted.
1 pkg [use 1 piece] #41-256-94-21 Artistic Wire Crimp Tubes for 14ga Jewelry Wire - Anti Tarnish Silver
Tools
Our Bead Blog
Created by: Guest Designer Deb FlorosSuggested Supplies 1 #61-130-05-01 Greek Leather Cord, 1.5mm,

Created by: Guest Designer Deb FlorosSuggested Supplies 1 #20-111-223 TOHO Glass Seed Bead, Size 11

Created by: Guest Designer Deb FlorosSuggested Supplies 1 #21-000-043-79 Black Stone Beads, 8x12mm