June Baby Earrings Tutorial
Created by: Rita Hutchinson
This might be the easiest pair of earrings you ever make!
Designer Tips
Place the CZs face down on the rubber block. Center the post prongs over the stone. Push down straight until you hear a click.
Really -- that's it!
If you have sensitive fingers or weak hands, you could hold the post in a ring vise or flat-nose pliers.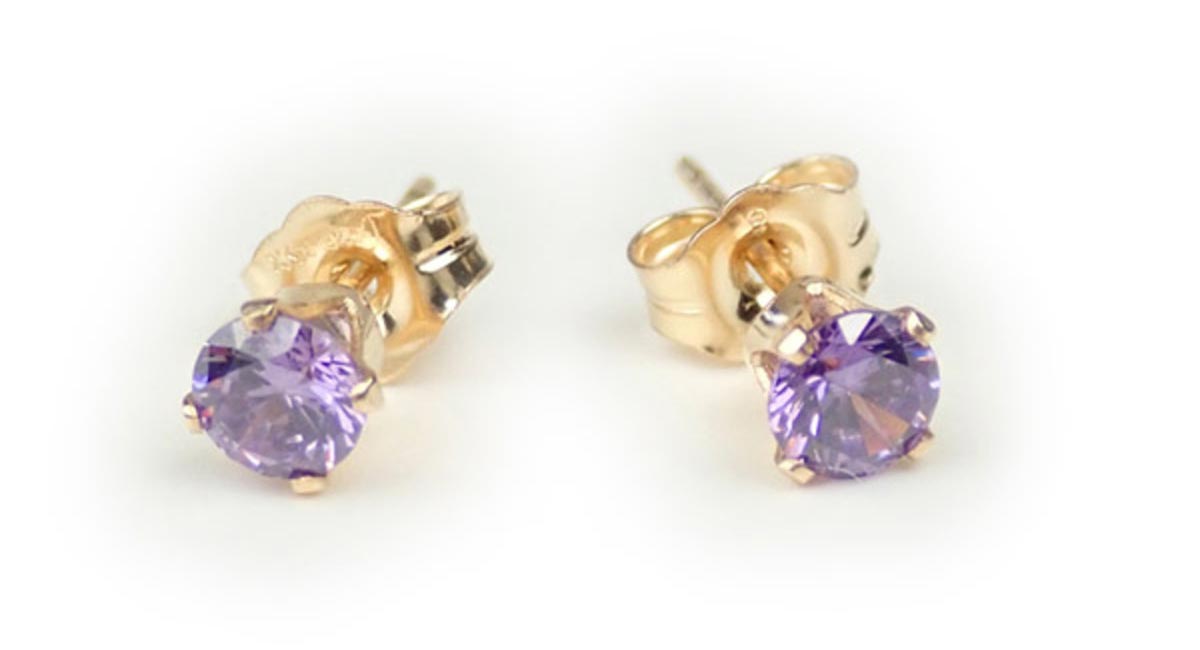 Suggested Supplies
1 pair #32-621-04 1/20, 14kt Gold-Filled Snap-in Post Earring Setting
1 dozen (use 2 pieces) #33-614 Gold-Filled Earring Backs, Butterfly Nut
2 each #07-051-04-286 Cubic Zirconia Stone, 4mm Round, AAA - Light Amethyst
Tools
Our Bead Blog
Created by: Guest Designer Deb FlorosSuggested Supplies 1 #61-130-05-01 Greek Leather Cord, 1.5mm,

Created by: Guest Designer Deb FlorosSuggested Supplies 1 #20-111-223 TOHO Glass Seed Bead, Size 11

Created by: Guest Designer Deb FlorosSuggested Supplies 1 #21-000-043-79 Black Stone Beads, 8x12mm