Moonlit Walk Ear Threads Tutorial
Created by: Veronica Greenwood

Designer Tips
This design uses some of the palest sunstone beads on the mixed strand, but the color choices are up to you!
Put one sunstone bead on your head pin. Using a wrapped loop attach your loop to the second link down on the chain of your ear thread. Finish wrapping your loop.
New to jewelry-making? See Basic Jewelry-Making Technique Sheet (PDF) for step-by-step instructions on making wire-wrapped loops.
Repeat this step four more times attaching your loops to every other link of chain (links 2, 4, 6, 8 and 10).
Using your jump ring, attach your charm to the bottom link of your chain.
Optional: Add a pair of wire keepers to the posts. Wire keepers aren't required for threader earrings, but they are nice because they make your earrings a bit more secure, plus help keep longer ear threads locked in place at your desired length. They're also great for keeping ear threads secure on earring cards in your display case or while on the road.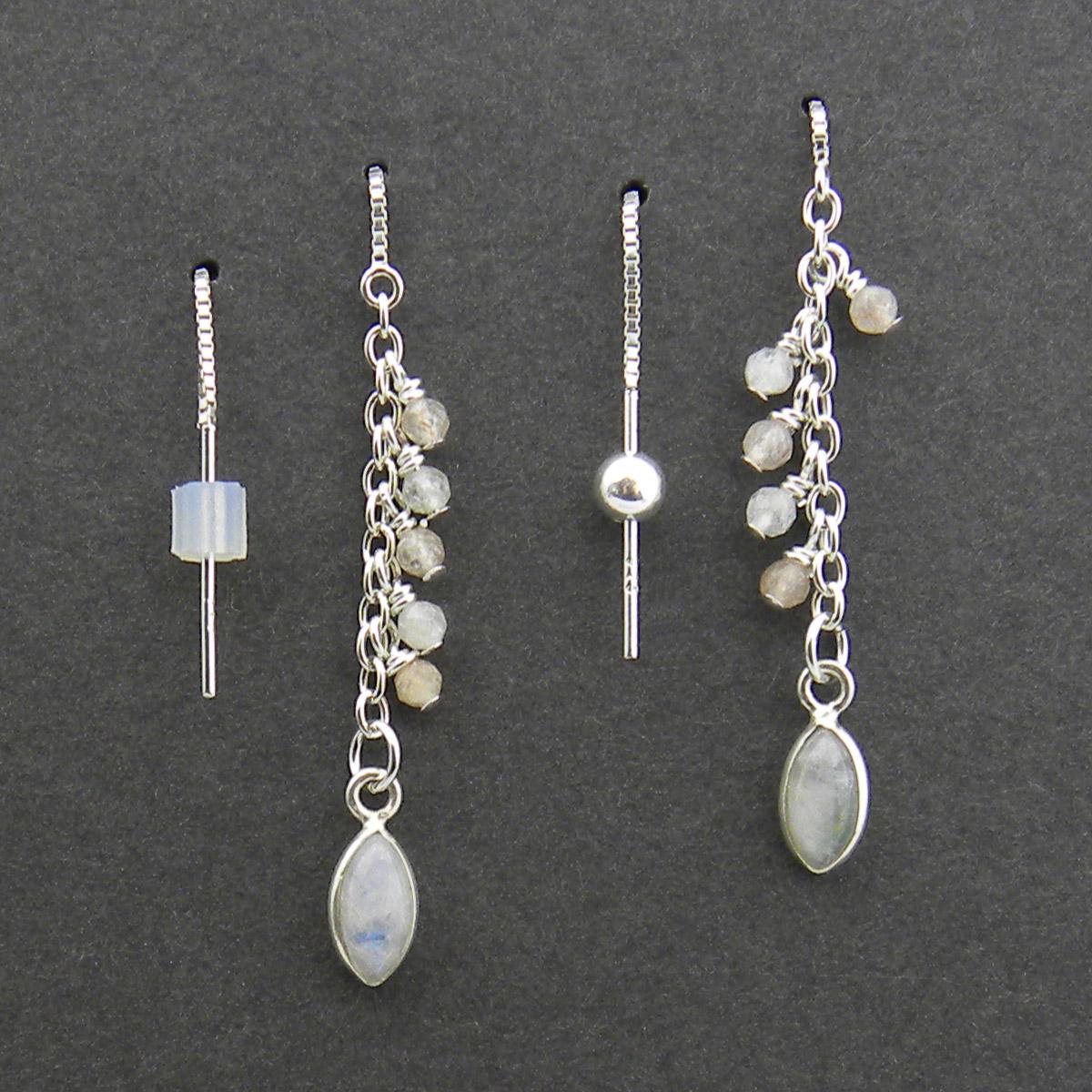 Suggested Supplies
Optional Wire "Keepers" (2 styles shown):
1 144-pack (use 2 pieces) #33-961 Clear Rubber Earring Backs, Wire Keeper
2 each #24-980-75-03 Sterling Silver 4mm Round Bead, Silicone-Lined
Tools
Our Bead Blog
Created by: Guest Designer Deb FlorosSuggested Supplies 1 #21-000-043-79 Black Stone Beads, 8x12mm

Created by: Guest Designer Deb FlorosSuggested Supplies 1 #28-684-196 Handmade 12mm Ceramic Peace S

Created by: Guest Designer Deb FlorosSuggested Supplies 1 #AMIET-7 TOHO Amiet Beading Thread, Teal