Neutral Centerline Cuff Tutorial
No fancy beading techniques or knots required -- If you can string beads with a needle and thread, you can create lovely designs with these bracelets!

Created by: Veronica Greenwood
Designer Tips
Stretch and wax 1 yard of Beige 1-G thread, or use .006" Fireline.
Follow instructions in this video, or the PDFs below, to add Delicas in desired pattern to the bracelet.
You'll have plenty of left-over beads of each color after making this project.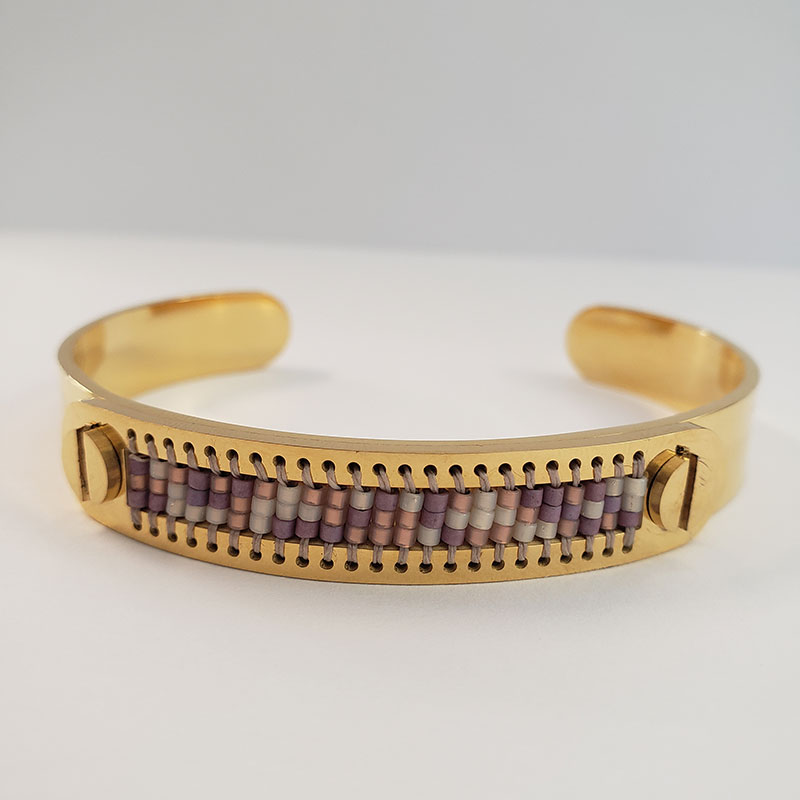 Suggested Supplies
Tools
---
See Also:
Our Bead Blog
Created by: Guest Designer Deb FlorosSuggested Supplies 1 #61-130-05-01 Greek Leather Cord, 1.5mm,

Created by: Guest Designer Deb FlorosSuggested Supplies 1 #20-111-223 TOHO Glass Seed Bead, Size 11

Created by: Guest Designer Deb FlorosSuggested Supplies 1 #21-000-043-79 Black Stone Beads, 8x12mm