Pearls and Swirls Earrings Tutorial
Created by: Rita Hutchinson

Designer Tips
Create two BRONZclay™ charms according to the manufacturer's instructions. Like most metal clays, BRONZclay must be fired in a kiln. BRONZclay shrinks approximately 20% from package to finished product. When you create your pieces, keep this in mind.
Use a decorative rubber stamp or texture plate to create a design in the BRONZclay.
Use the bead reamer to enlarge the holes in the pearls. Submerge the pearl in a shallow bowl of water while reaming, and work from both sides for best result.
Free Technique Sheets & How-Tos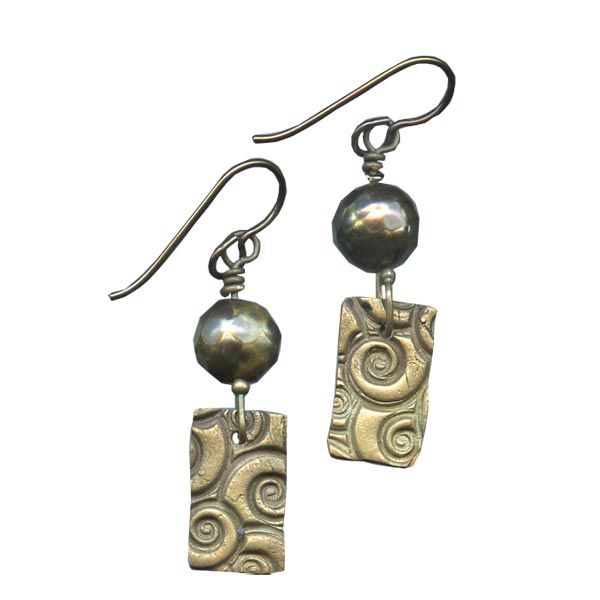 Suggested Supplies
Tools
Additional Supplies
Our Bead Blog
Created by: Guest Designer Deb FlorosSuggested Supplies 1 #21-000-043-79 Black Stone Beads, 8x12mm

Created by: Guest Designer Deb FlorosSuggested Supplies 1 #28-684-196 Handmade 12mm Ceramic Peace S

Created by: Guest Designer Deb FlorosSuggested Supplies 1 #AMIET-7 TOHO Amiet Beading Thread, Teal