Pennant Pendant Necklace Tutorial
Created by: Rita Hutchinson
Designer Tips
Use texture plates from the tool kit to create designs on each torch-fired metal clay pennant. Patina each with liver of sulfur.
Center one of the pennants on the chain.
Add additional pennants evenly spaced to the left and right.
Determine spacing of wrapped links. Cut chain and wire wrap links directly to the chain.
The micro crimping pliers are great for tucking the trimmed wire ends in on the wire wrapped loops.
Free Technique Sheets & How-Tos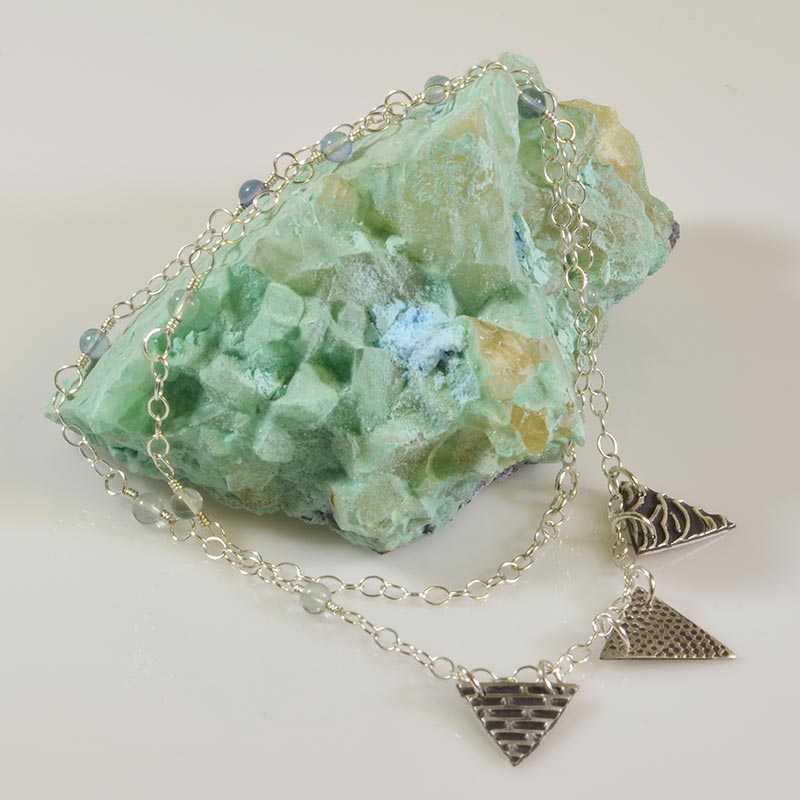 Suggested Supplies
Tools
Additional Supplies
Metal Clay of your choice (this design uses PMC+)
Butane
Small Spray Bottle with Distilled Water
Mug Warmer

Our Bead Blog
Created by: Guest Designer Deb FlorosSuggested Supplies1 #AMIET-15 TOHO Amiet Beading Thread, A

Created by: Guest Designer Deb FlorosSuggested Supplies1 #56-216-36-3 Instant Pendant with Screw-On

Created by: Guest Designer Deb FlorosSuggested Supplies 1 #61-130-05-01 Greek Leather Cord, 1.5mm,