Reason to Wrap Earrings Tutorial
Created by: Valorie Nygaard-Pouzar


Designer Tips
Select your beads and arrange a nice pattern around the earring hoop.
Wrap wire a few times around the hoop, add a bead, wrap 3 times, add another bead, wrap 3 times...
Keep the number of coils between beads the same for consistent spacing.
After the last bead, wrap the rest of the wire around the hoop until you reach the end.
Free Technique Sheets & How-Tos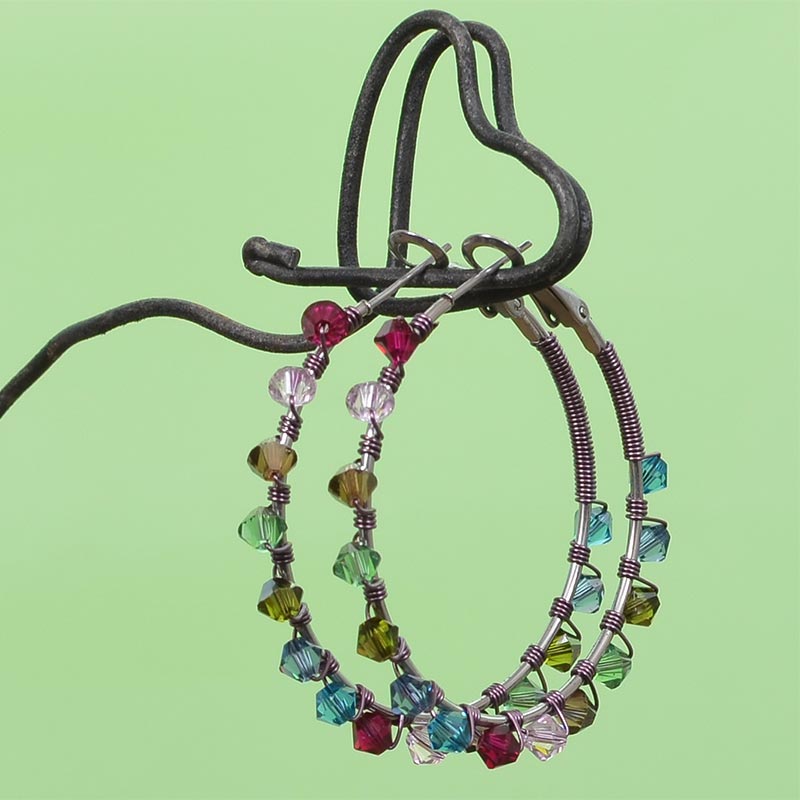 Suggested Supplies
Tools
Our Bead Blog
Created by: Summer MelaasDesigner Tips Attach ear wire to top loop of filigree. For best way to ope

What is the BEST Necklace Length? 18" necklaces are the most popular in the United States, but might

This olivine variety is composed of magnesium iron silicate. Peridot (pronounced PEAR-ih-doh or PEAR