Simple Elegance Earrings Tutorial
Created by: Summer Melaas
Designer Tips
Open loop at bottom of ear wire. For best way to open and close loops, see Jump Ring Hint in Jewelry Basics 101 (PDF),
Slide one connector onto the ear wire, making sure the right side is showing. There is a front and back; the back is flat and the front is domed.
Connect next connector with a jump ring, repeat for one more connector.
Connect drop to the bottom connector with a jump ring.
Repeat for other earring.
Wear and enjoy ... Could it get any simpler!?!?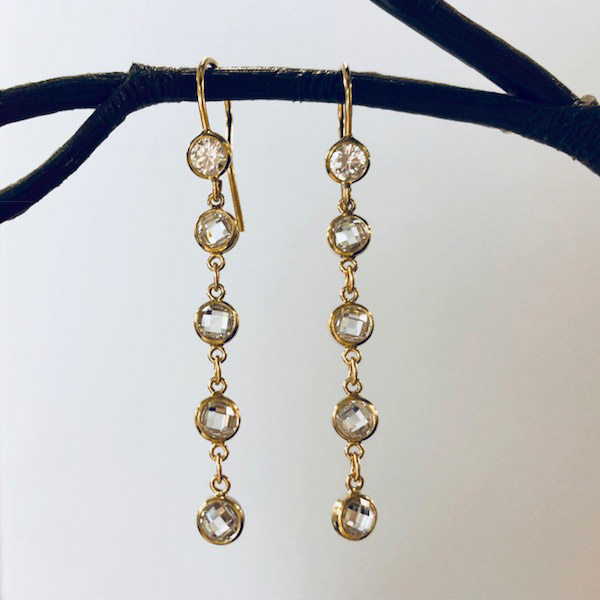 Suggested Supplies
Tools
2 pairs of jewelry pliers: Chain-nose pliers help prevent dents in your wire. Bent chain-nose pliers can help you see what you're doing, and give you greater control.
Our Bead Blog
Created by: Guest Designer Deb FlorosSuggested Supplies 1 #61-130-05-01 Greek Leather Cord, 1.5mm,

Created by: Guest Designer Deb FlorosSuggested Supplies 1 #20-111-223 TOHO Glass Seed Bead, Size 11

Created by: Guest Designer Deb FlorosSuggested Supplies 1 #21-000-043-79 Black Stone Beads, 8x12mm