Tamed Urchin Ring Tutorial
Created by: Rita Hutchinson
Designer Tips
Center the stone in the ring setting and gently squeeze in prongs (with your hands or pliers) working from opposite sides to keep the stone centered. Once the prongs are bent in, use the burnishing tool to smooth them into place.
14mm Sea Urchin Stones fit in most 14mm Rivoli Settings. Choose your favorite combinations.
The ring is adjustable (1x). Do not adjust the ring size until the ring is sold.
See Rings & Things Rivoli Ring blog for more hints.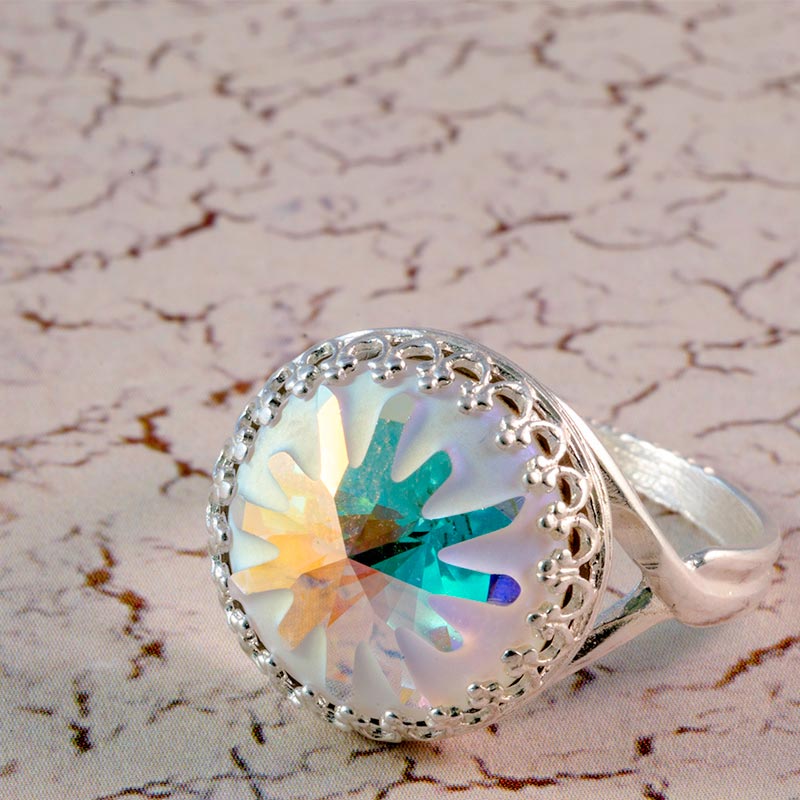 Suggested Parts

1 each#51-000-60-14-3 JBB Findings Silver Plated Finger Ring Blank, Locking Adjustable Band with 14mm Crown Bezel
1 each#01-695-14-02 Swarovski 1695 Sea Urchin Stone, 14mm - Crystal AB
Tools
Our Bead Blog
Hello, fellow crafters and DIY jewelry enthusiasts! Today, we delve into an essential aspect of neck

This olivine variety is composed of magnesium iron silicate. Peridot (pronounced PEAR-ih-doh or PEAR

Save time with pre-drilled blanks and create a pair of fun earrings with size 11/0 TOHO or Delica se