Trisha Earrings Tutorial
If you've never set faceted stones before, tube settings are a great way to get started.
Created by: Rita Hutchinson
Designer Tips
Golden Topaz is November's birthstone, and sparkling 4mm CZs are available in all 12 birthstone colors, plus jet black.
With your awl or other sharp object, create a small, straight hole in the rubber block.
Set topaz Cubic Zirconia stone face down on block, and line up post bezel over the stone. Press down, and the stone will be lightly held in place.
Gently pick up components, and insert post of earring in the hole you made earlier. (This holds it securely while you set the stone.)
Outside diameter of the tube bezel is about 4.5mm. Use 5mm stone setting burnisher to set the stone in place. Press firmly and rotate the tool. When the stone seems secure, use curved steel burnisher to further flatten and polish the edge of the bezel. Test the security of your setting by lightly pressing from inside with an awl or similar tool.
Open loop on post and attach connector, then use jump ring to attach CZ charm. For best way to open and close loops, see Jump Ring Hint in Jewelry Basics 101 (PDF).
Repeat for other earring, and add earring nuts.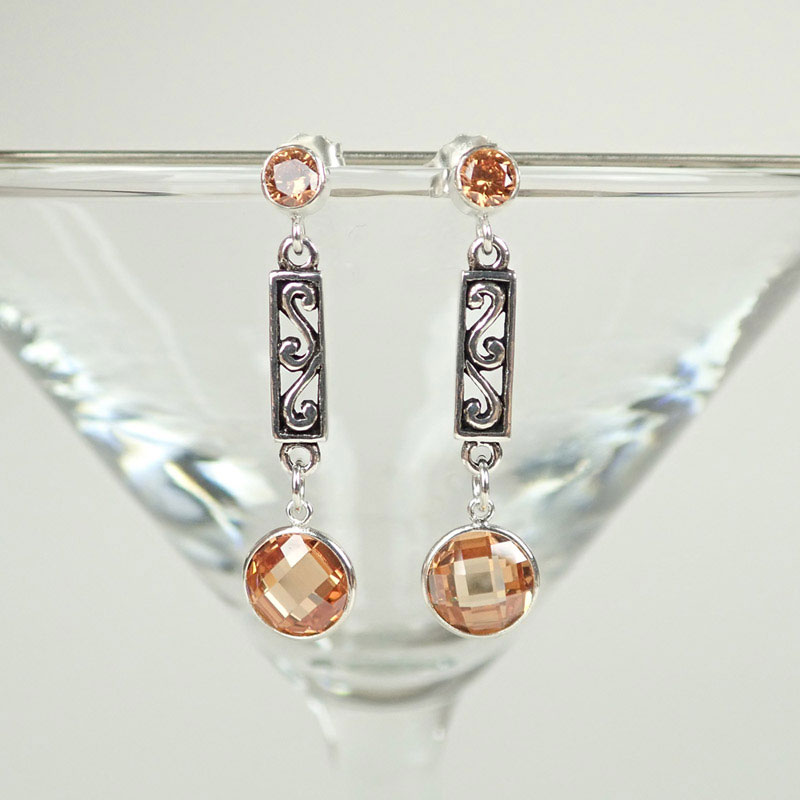 Suggested Supplies

Tools
Our Bead Blog
Created by: Guest Designer Deb FlorosSuggested Supplies 1 #21-000-043-79 Black Stone Beads, 8x12mm

Created by: Guest Designer Deb FlorosSuggested Supplies 1 #28-684-196 Handmade 12mm Ceramic Peace S

Created by: Guest Designer Deb FlorosSuggested Supplies 1 #AMIET-7 TOHO Amiet Beading Thread, Teal