Description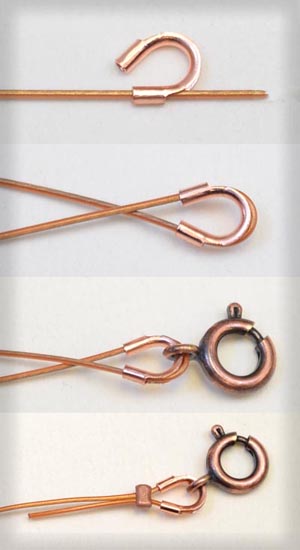 How to Use Wire Protectors
String the cable thimble onto the cord.
Loop the cord back through the other side of the cable thimble.
String the clasp onto the cord & thimble.
Crimp cording together.
---
See Related Products links (below) for similar items and additional jewelry-making supplies that are often used with this item.
Details
| | |
| --- | --- |
| Sold by: | ten |
| Size: | 4x3x1mm |
| Additional Info: | Anti-tarnish coating |
| Country of Origin: | United States |
| Hole Size: | 0.5mm |
Product Reviews
I recently purchased cable thimbles, or wire guards, to use to protect beading wire at the beginning and end of a necklace or bracelet. I'm very satisfied that the cable thimble will prevent the wire from wearing or fraying.