Description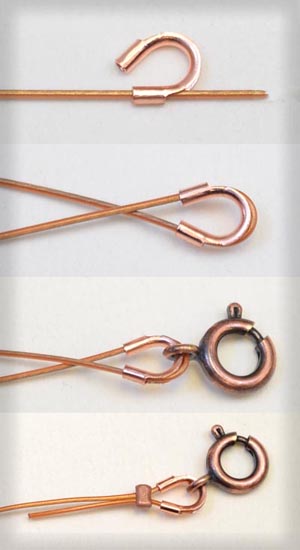 To Use Wire Protectors
String cable thimble onto cord.
Loop cord back through other side of cable thimble.
String clasp onto cord & thimble.
Add crimp bead. Crimp securely.
---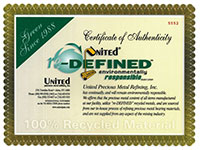 Green Silver
All our sterling silver items are nickel free. And this sterling silver item is even better! This item is made from environmentally responsible green silver.
Details
| | |
| --- | --- |
| Sold by: | ten |
| Size: | 4x3x1mm |
| Additional Info: | Anti-tarnish coating |
| Country of Origin: | United States |
| Hole Size: | 0.5mm |
| Color: | Silver |
| Brand: | Beadaholique |
Product Reviews
I needed cable thimbles that were small enough to fit through magnetic clasps. These are perfect. I love that they are sterling silver.

cable thimble wire protectors

This is the best product since creative ability went big. I use these sterling silver wire protectors as a shortcut in making all my jewelry. They hold the piece together and give that professional look at the same time. I get excellent reviews from everybody who buys and who does not buy, but looks. I do not make any jewelry without them. Also in my jewelry classes I teach to use them to get full benefits of the product.