All Seeing COPPRclay® Bracelet Tutorial
Created by: Joe Hentges


Designer Tips
Create the COPPRclay centerpiece according to the manufacturer's instructions. Like most other metal clays, COPPRclay must be fired in a kiln. COPPRclay shrinks approximately 20% from package to finished product.
To create the curve, let the COPPRclay piece dry over a round object before firing.
Clean COPPRClay with water then 0000 steel wool.
UseWin-Ox™ (#86-343>86-343) to patina and then polish with Wetordry Polishing paper 1200 grit (#69-257-1200>69-257-1200).
Free Technique Sheets & How-Tos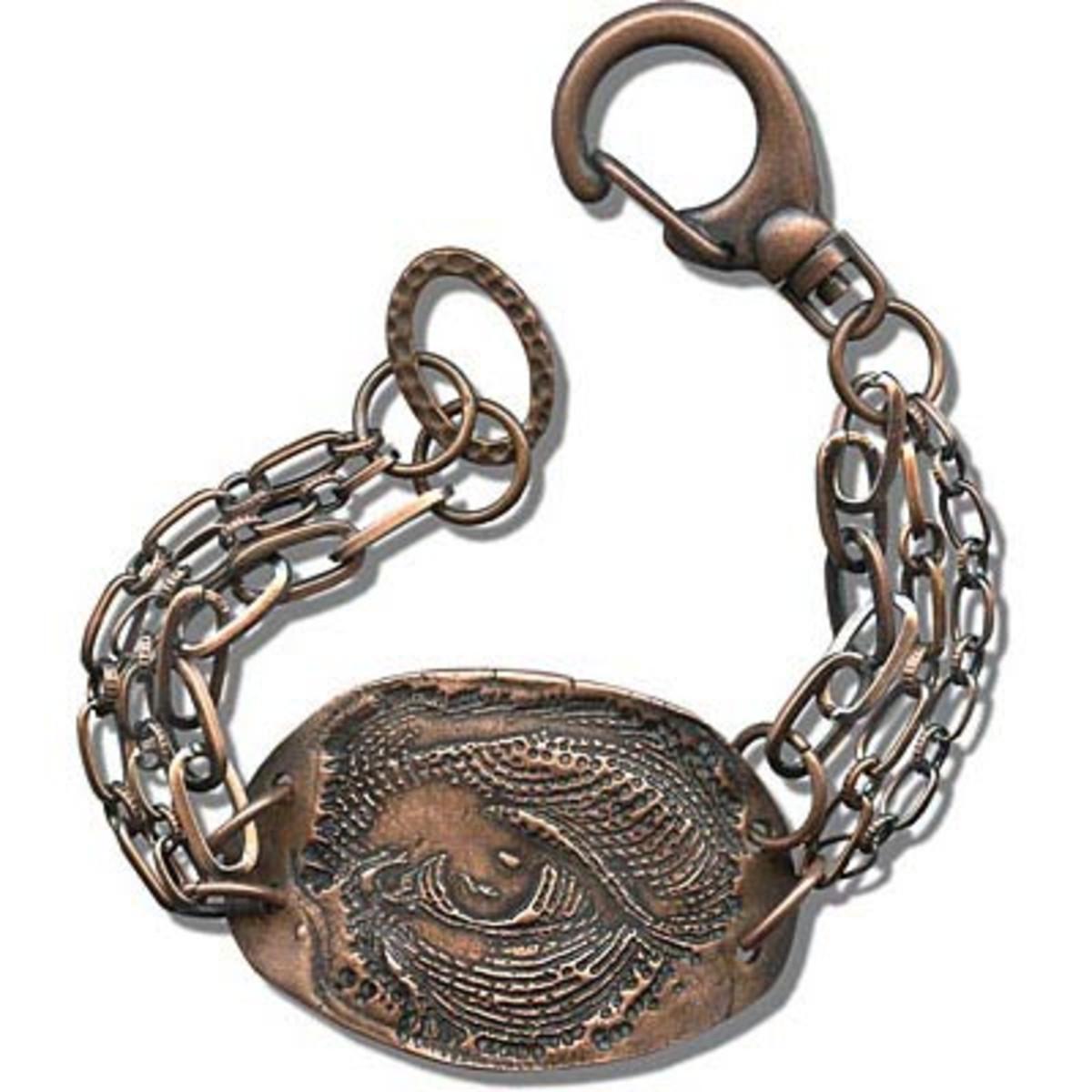 Suggested Supplies
Tools
Additional Supplies
0000 steel wool (from hardware store)
Decorative rubber stamp (with eye design) (from craft supplier)
Kiln
Our Bead Blog
Created by: Guest Designer Deb FlorosSuggested Supplies 1 #61-130-05-01 Greek Leather Cord, 1.5mm,

Created by: Guest Designer Deb FlorosSuggested Supplies 1 #20-111-223 TOHO Glass Seed Bead, Size 11

Created by: Guest Designer Deb FlorosSuggested Supplies 1 #21-000-043-79 Black Stone Beads, 8x12mm