Aquamarine Ocean Earrings Tutorial
Created by: Sondra Barrington
Designer Tips
Keep gold-filled and gold-plated findings separate, and mark your supplies well!
Use chain-nose pliers to turn the loop on ear wire 90-degrees so it faces side to side (not front to back). This is easier to do, before you assemble the rest of the earring components.
Wire-wrap the dangles directly on loop. New to jewelry-making? See Basic Jewelry-Making Technique Sheet (PDF) for step-by-step looping instructions.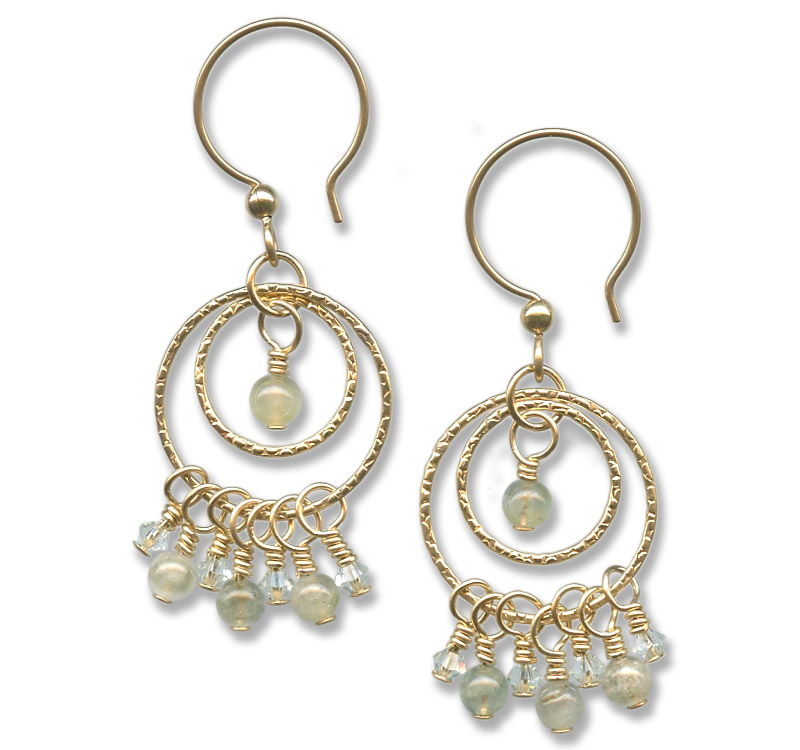 Suggested Supplies
Tools
Our Bead Blog
Created by: Summer MelaasDesigner Tips Attach ear wire to top loop of filigree. For best way to ope

What is the BEST Necklace Length? 18" necklaces are the most popular in the United States, but might

This olivine variety is composed of magnesium iron silicate. Peridot (pronounced PEAR-ih-doh or PEAR