Bermuda Crescent Earrings Tutorial
Created by: Rita Hutchinson
Designer Tips
Cut 4 lengths of chain, each 4 links long.
Use 4.5mm jump rings to attach chain to the top holes of the crescent link. For best way to open and close loops, see Jump Ring Hint in Jewelry Basics 101 (PDF)
Add two rondelle beads to a 5mm jump ring and then link the top of the two chains together and attach to the earwire.
Use a 5mm jump ring to suspend an 8mm crystal pendant between the two beads on the jump ring attached to the earwire.
Use another jump ring to suspend the 10mm crystal pendant from the bottom loop of the crescent link.
Repeat for other earring.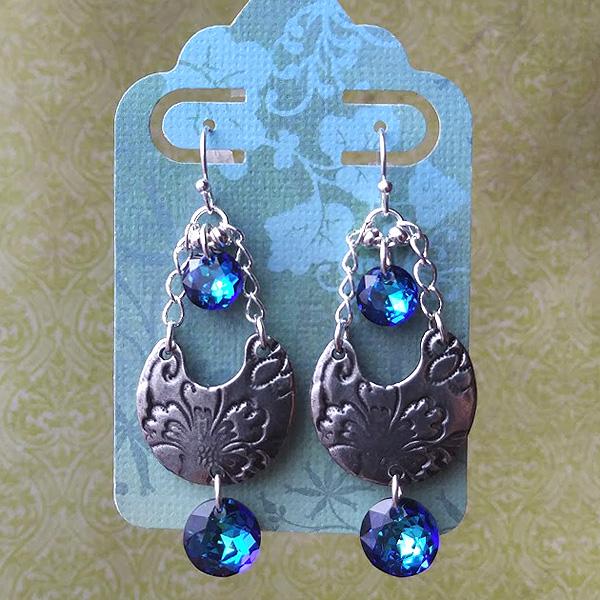 Suggested Supplies
Tools
Our Bead Blog
Created by: Guest Designer Deb FlorosSuggested Supplies 1 #61-130-05-01 Greek Leather Cord, 1.5mm,

Created by: Guest Designer Deb FlorosSuggested Supplies 1 #20-111-223 TOHO Glass Seed Bead, Size 11

Created by: Guest Designer Deb FlorosSuggested Supplies 1 #21-000-043-79 Black Stone Beads, 8x12mm