Breathe - Riveted Leather Bracelet Tutorial
Created by: Polly Nobbs-LaRue
Designer Tips
Set link on leather bracelet, and use a sharp pencil, or fine-point non-smudging marker, to make a dot at each spot to punch.
Rotate leather hole punch to smallest setting, and carefully punch holes.
Click into the rivet's details below, and follow the steps for setting the rivets.
Optional: Use bracelet-bending pliers to shape the link into a smooth wrist-shaped arc.
For more information about riveting, download and print the free technique sheets below.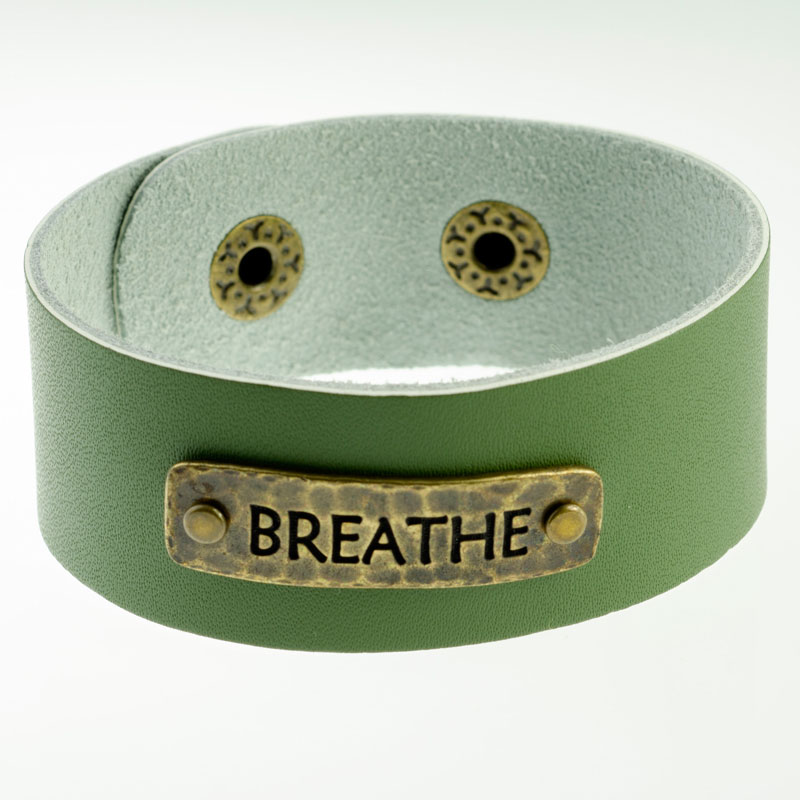 Suggested Supplies
1 each #51-810-10-39 Leather Cuff Bracelet, 1" - Olive
1 ten-pack (use 2 rivets) #69-981-05-6 TierraCast Antiqued Brass Plated Leather Rivets, 3/32" dia
1 each #69-982-37-AB TierraCast Antiqued Brass Plated Breathe Jewelry Link
Tools
Rivet Setter (by TierraCast or Crafttool)
Anvil (Can be a rivet anvil, or a basic jewelers steel block)
Leather hole punch
1-lb or 2-lb brass hammer
Optional: Bracelet-bending pliers
Other Supplies
Pencil or Fine-Point Marker
Our Bead Blog
Created by: Summer MelaasDesigner Tips Attach ear wire to top loop of filigree. For best way to ope

What is the BEST Necklace Length? 18" necklaces are the most popular in the United States, but might

This olivine variety is composed of magnesium iron silicate. Peridot (pronounced PEAR-ih-doh or PEAR