October Ombre Bracelet Tutorial
Created by: Rita Hutchinson
Designer Tips
Texture and stamp the sterling heart with ribbon design stamp. New to metal stamping? See step-by-step instructions in our free Metal Stamping 101 PDF.
Apply stamp enamel per directions on package.
Use jump ring to attach stamped silver heart to curved tube.
For best way to open and close jump rings, and also for step-by-step stringing and crimping instructions, see Jewelry Basics 101 (PDF).
Lay out beaded design (for a longer bracelet, add some sterling beads, or alter the ombre pattern).
String bracelet and use micro crimp pliers to crimp the ends, and also to close the crimp covers.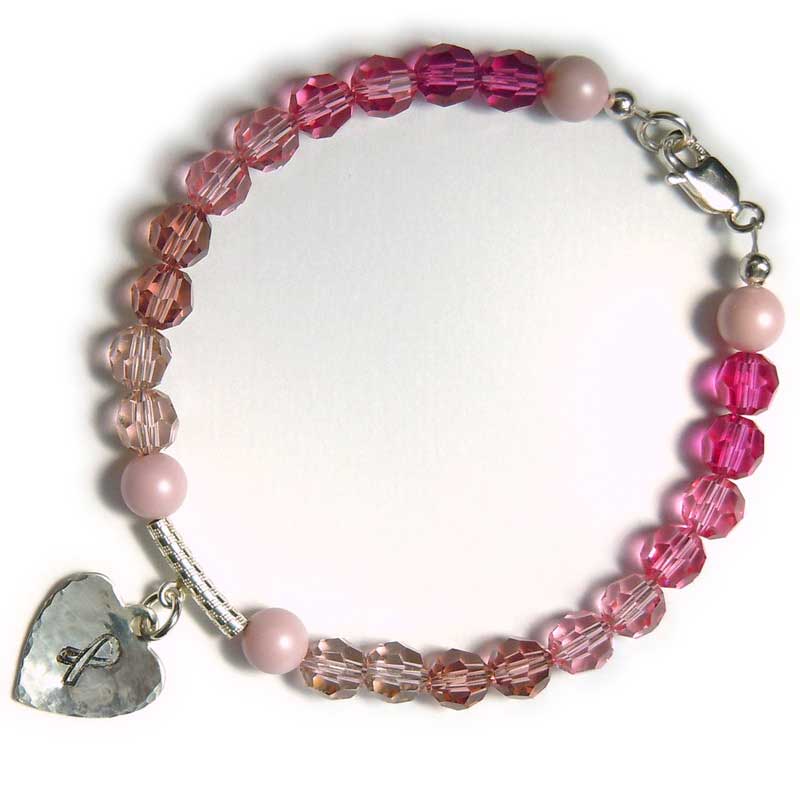 Suggested Supplies
Tools
Other Supplies
---
Our Bead Blog
Created by: Guest Designer Deb FlorosSuggested Supplies 1 #61-130-05-01 Greek Leather Cord, 1.5mm,

Created by: Guest Designer Deb FlorosSuggested Supplies 1 #20-111-223 TOHO Glass Seed Bead, Size 11

Created by: Guest Designer Deb FlorosSuggested Supplies 1 #21-000-043-79 Black Stone Beads, 8x12mm