Patterned Wire Earrings Tutorial
Created by: Polly Nobbs-LaRue
Designer Tips
Measure, mark and cut patterned wire to desired length.
File ends smooth with slightly rounded corners, so the wire pieces match the curve of the disks.
Use nylon hammer and metal block to flatten pieces if needed.
Mark locations for rivet and eyelets on wire, and punch holes. Rivet size is 1/16" and eyelet size is 3/32".
Use these hole locations, to mark hole locations on the disks. Punch holes.
Optional: Antique if desired before assembling!
Match up holes sizes on disk and wire pieces, and set rivets and eyelets.
French hook ear wires with large 7mm loops allow the pieces to dangle freely. (limited availability.)
If/when these large-loop French hooks are no longer available, you can create your own large-loop ear wire using French wires that have a straight leg (you can also add a bead color of your choice before creating the large loop), or use an 8-11mm jump ring to connect the ear wire to the eyelet. If you use a jump ring, you'll also need to use use chain-nose pliers (non-serrated flat-nose pliers) to twist the loop on the ear wire 90-degrees so the earrings face forward.
Free Technique Sheets & How-Tos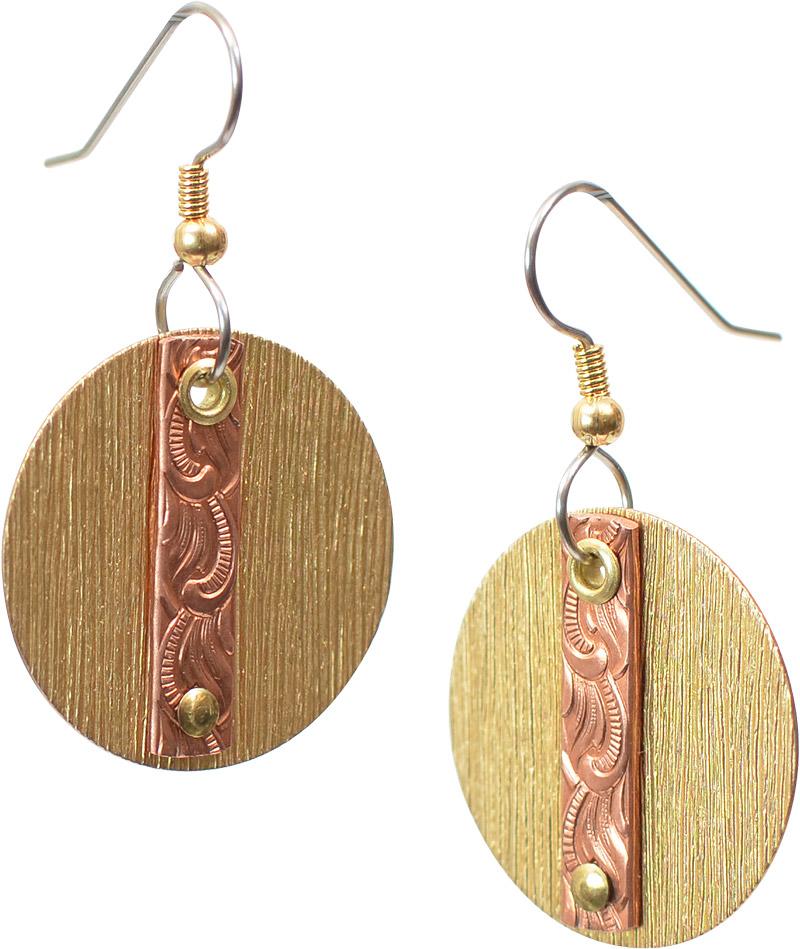 Suggested Supplies
Tools
Additional Supplies
Ruler
Sharpie, Extra Fine Point
Our Bead Blog
Hello, fellow crafters and DIY jewelry enthusiasts! Today, we delve into an essential aspect of neck

This olivine variety is composed of magnesium iron silicate. Peridot (pronounced PEAR-ih-doh or PEAR

Save time with pre-drilled blanks and create a pair of fun earrings with size 11/0 TOHO or Delica se