Sea Maiden Resin Belt Buckle Tutorial
Created by: Toni Plastino

Designer Tips
To prevent the image from bleeding, seal the front and back with Mod Podge® and let dry. Once dry, glue the image into buckle blank.
Glue on embellishments such as charms, shells, pearls, and ball chain. When dry, add resin to the buckle.
Consider brushing on the resin, since the buckle is convex, and has a shallow bezel cup.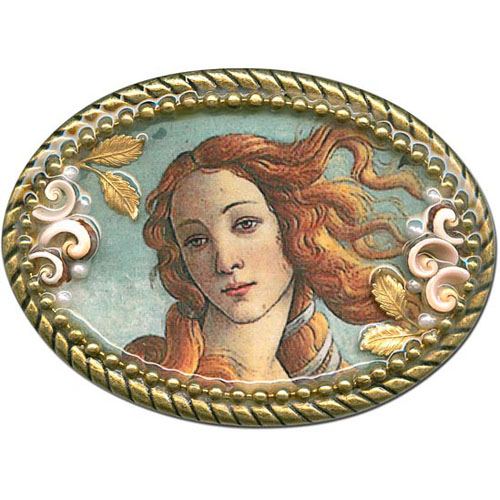 Suggested Supplies

ToolsAdditional Supplies
Copyright-free image, cut to size
Mod Podge®
Paint brush
Our Bead Blog
Created by: Guest Designer Deb FlorosSuggested Supplies 1 #61-130-05-01 Greek Leather Cord, 1.5mm,

Created by: Guest Designer Deb FlorosSuggested Supplies 1 #20-111-223 TOHO Glass Seed Bead, Size 11

Created by: Guest Designer Deb FlorosSuggested Supplies 1 #21-000-043-79 Black Stone Beads, 8x12mm