Wickedly Simple Wire Wrapped Ring Tutorial
Created by: Michelle Horning
Designer Tips
For step-by-step instructions -- with detailed photographs -- for making wickedly simple wire-wrapped rings with beads and 22-gauge wire, see our tutorial at blog.rings-things.com.
Choose your favorite dead-soft to half-hard 22-gauge wire (4 popular silver options shown below).
Keeping the wires tight and close together will make a more stable, cleaner looking ring.
Hide the cut ends of the wire on the back side of the ring.
Optional: use a cup bur to smooth and round the wire ends.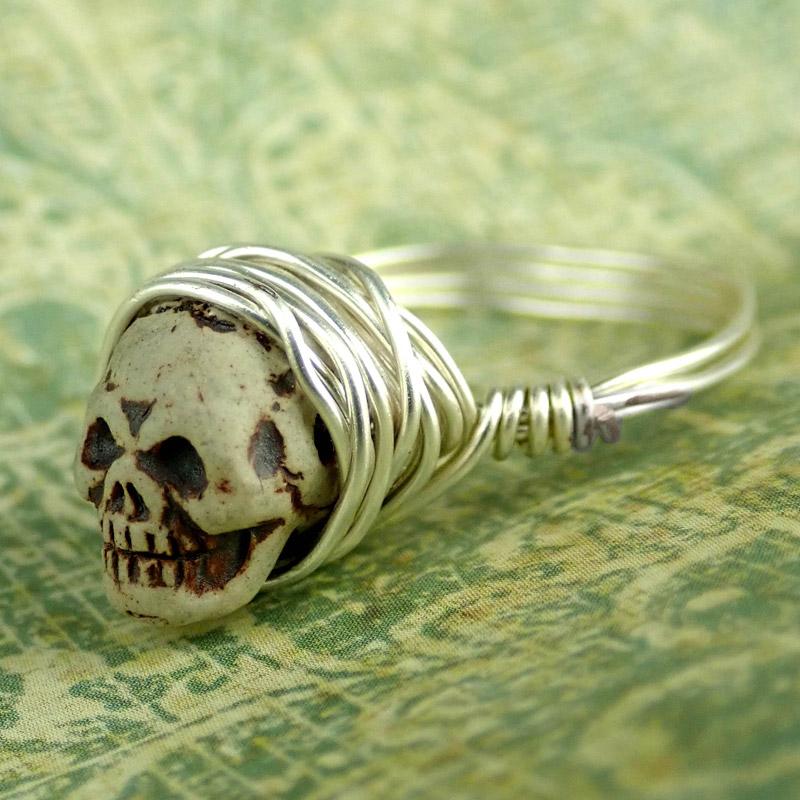 Suggested Supplies
1 each #28-611-511 Ceramic Skull Bead
1 spool (use about 36 inches) of your favorite 22-gauge wire
Tools
Our Bead Blog
Created by: Summer MelaasDesigner Tips Attach ear wire to top loop of filigree. For best way to ope

What is the BEST Necklace Length? 18" necklaces are the most popular in the United States, but might

This olivine variety is composed of magnesium iron silicate. Peridot (pronounced PEAR-ih-doh or PEAR