Wrapped in Rhinestone Lashed Bracelet Tutorial
Created by: Mollie Valente
Designer Tips
For a step-by-step tutorial with images, see the Easy to Make Lashed Rhinestone and Leather Bracelet blog post.
Cut your leather to length (twice the wrist length plus about 8 inches).
Fold the leather in half to form a button loop and size it to fit your choice of button. Tie on the waxed linen cord.
Tuck in the linen cord tail and bind the loop and leather cord together by tightly coiling with linen cord for 3/8 inch.
Cut the rhinestone chain to wrist length. Lay the rhinestone chain on the leather and begin tightly lashing between each rhinestone. When you are near completion, check the bracelet length and cut off any excess rhinestone chain.
Tightly coil with linen cord for 3/8 inch to bind the leather, string the button on one leather strand, then bind the leather for another 3/8 inch.
For an industrial look, substitute ball chain for rhinestone.
Free Technique Sheets & How-Tos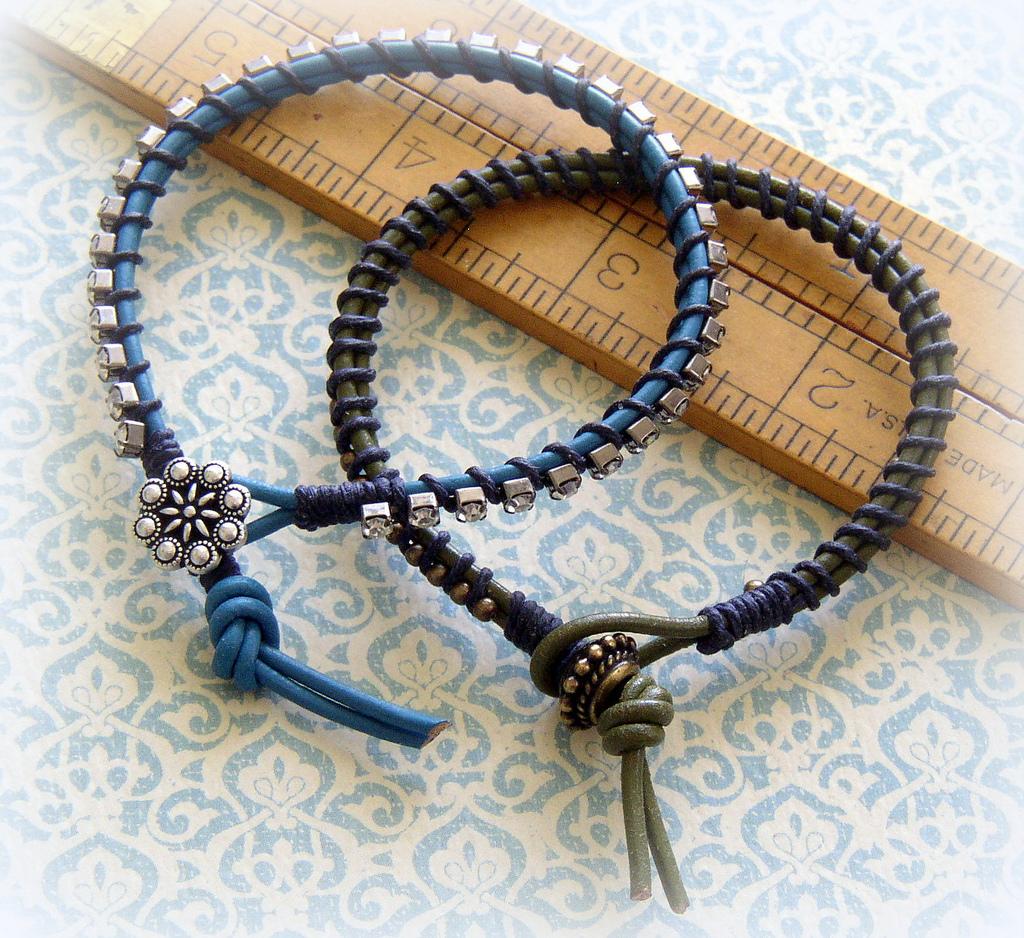 Suggested Supplies
Tools
Additional Supplies
Our Bead Blog
Created by: Guest Designer Deb FlorosSuggested Supplies 1 #61-130-05-01 Greek Leather Cord, 1.5mm,

Created by: Guest Designer Deb FlorosSuggested Supplies 1 #20-111-223 TOHO Glass Seed Bead, Size 11

Created by: Guest Designer Deb FlorosSuggested Supplies 1 #21-000-043-79 Black Stone Beads, 8x12mm