Carnival Queen Earrings Tutorial
Created by: Summer Melaas
Designer Tips
Place 10mm cushion square stone into setting, and use nylon-jaw or chain-nose pliers to gently flatten the prongs onto the stone. See tips in our blog, for best way to keep your stone safe and centered.
Carefully add bail to top of pendant (gently open the prongs with needle-nose pliers if needed). Use nylon-jaw or chain-nose pliers to securely close the bail.
One loop on the setting is openable. Twist the loop open far enough to add the bail, then twist to securely close the loop.
Twist open the loop on an ear wire, add the other end of the setting, and twist to close.
New to jewelry-making? See free downloadable / printable basic jewelry technique sheets linked below.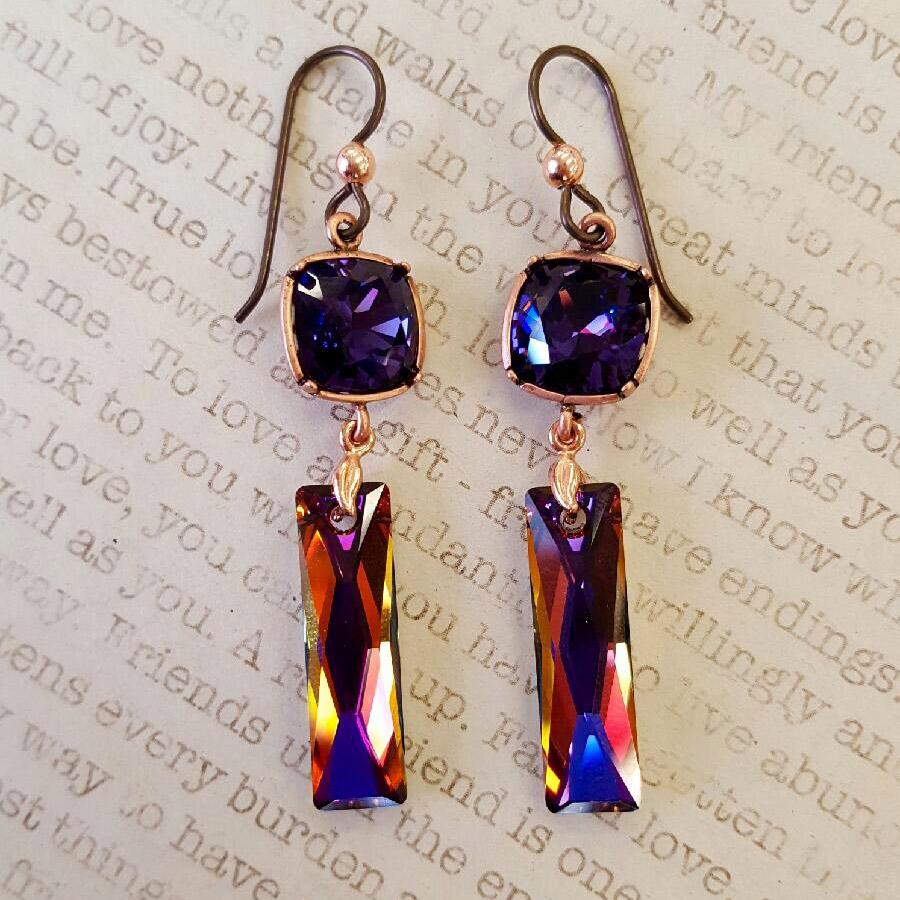 Suggested Supplies
Tools
Round-nose (needle-nose) jewelry pliers
Chain-nose (smooth jaw flat-nose) jewelry pliers
Nylon-jaw flat-nose pliers
Our Bead Blog
Created by: Guest Designer Deb FlorosSuggested Supplies 1 #21-000-043-79 Black Stone Beads, 8x12mm

Created by: Guest Designer Deb FlorosSuggested Supplies 1 #28-684-196 Handmade 12mm Ceramic Peace S

Created by: Guest Designer Deb FlorosSuggested Supplies 1 #AMIET-7 TOHO Amiet Beading Thread, Teal