Fireblossom Earrings Tutorial
Created by: Rita Hutchinson
Designer Tips
Determine desired loop lengths and cut leather. For these earring, I cut 2 pieces at about 5" and 2 pieces at about 3".
String large-hole gemstone on longer leather piece and porcelain bead on shorter piece.
Gather all ends together in the correct order (see photo).
Apply a small amount of superglue inside the crimp end. Insert all 4 leather ends at one time, squeezing them together to fit. Hold in place until glue grips.
Gently squeeze the crimp end from front to back with flat nose pliers.
Add earwire. For best way to open and close loops, see Jump Ring Hint in Jewelry Basics 101 (PDF).
Repeat for other earring.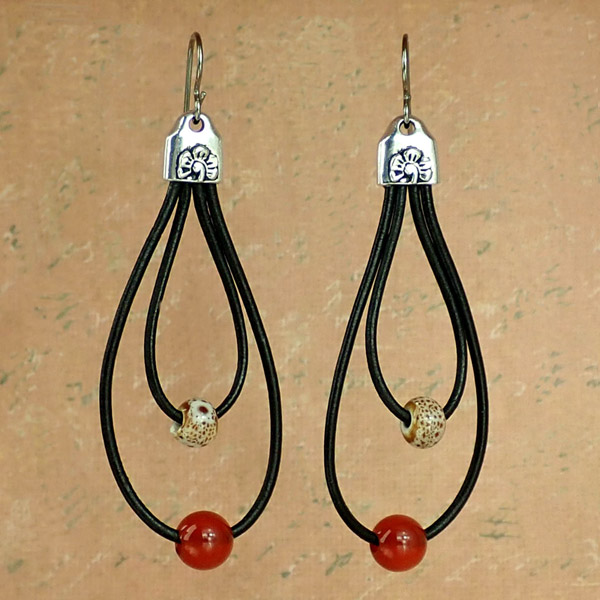 Suggested Supplies
Tools
#69-275-31 Tool, Wubbers™, Medium, Flat-Nose Pliers
#66-214-18 Flocked Bead Mat (optional -- keep beads from rolling away from you while you work)
Our Bead Blog
Created by: Summer MelaasDesigner Tips Attach ear wire to top loop of filigree. For best way to ope

What is the BEST Necklace Length? 18" necklaces are the most popular in the United States, but might

This olivine variety is composed of magnesium iron silicate. Peridot (pronounced PEAR-ih-doh or PEAR