Footprints in the Sand Earrings Tutorial
Created by: Summer Melaas

Designer Tips
Lay out 10 sunstone beads in an ombre pattern (lightest to darkest).
Cut two feet of the 26g wire.
Wrap a few tight wraps at the top of the wire part of the ear thread, and thread one bead on the wire. Holding the bead tight in place, wrap the wire twice around the ear thread.
Repeat until you have wrapped all the beads down to the loop at the bottom of the ear thread. Cut off excess wire. Using your chain nose plier, pinch the ends of the wrapped wire to tighten the end.
Take 2-3 inches of the 24g wire. Make a loop and hook in the starfish, wrap the loop closed.
New to jewelry-making? See Basic Jewelry-Making Technique Sheet (PDF) for instructions on making wrapped loops.
Add an aquamarine bead to the wire. Make a loop and hook it to the loop of the ear thread. Wrap up the loop.
Repeat for other earring.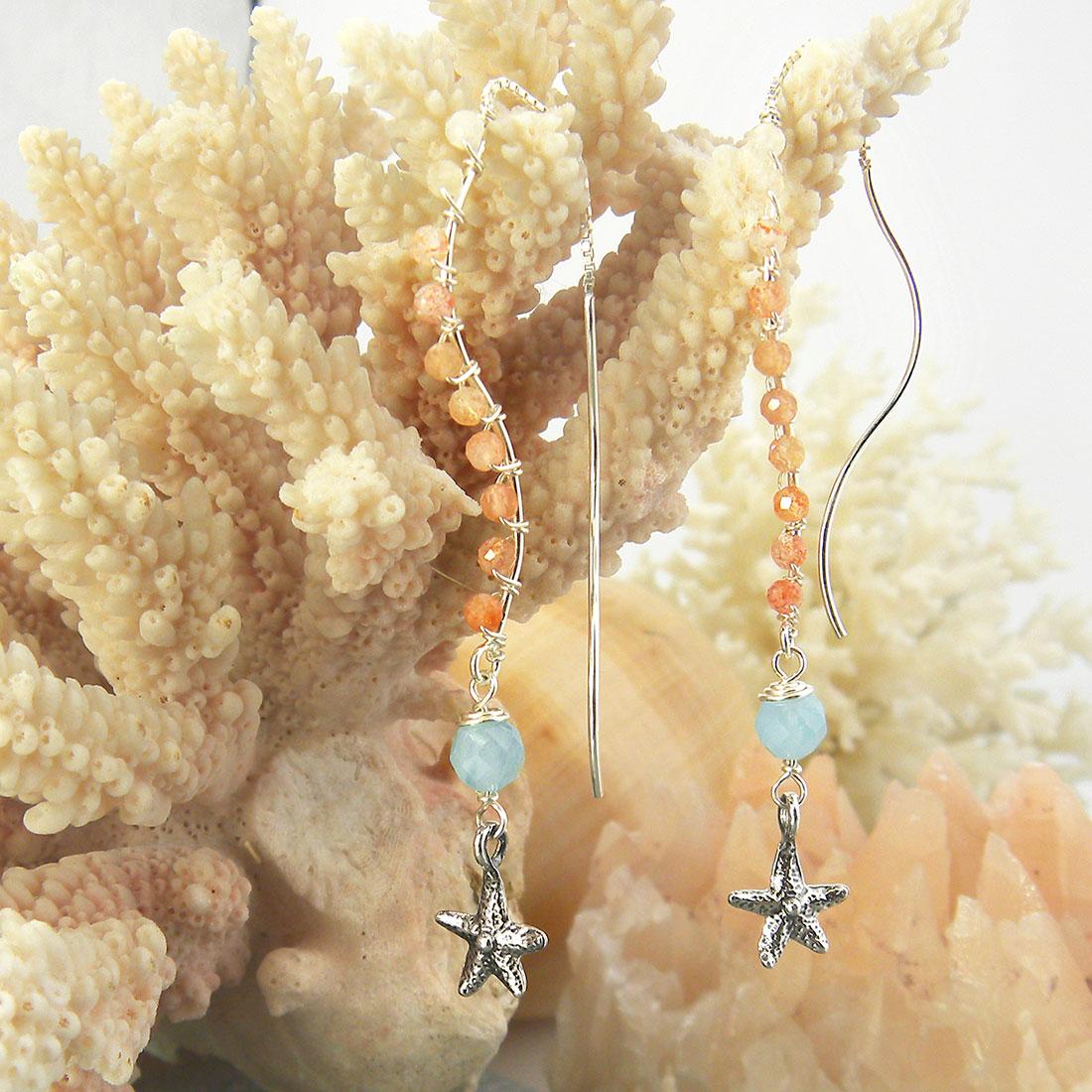 Suggested Supplies
Tools
#69-380 Tapered Flush Cutter
#69-269-02 EURO TOOL German Round-Nose Jewelry Pliers, 4.5"
#69-275-53 Baby Wubbers Chain-Nose Jewelry Making Pliers
Our Bead Blog
Hello, fellow crafters and DIY jewelry enthusiasts! Today, we delve into an essential aspect of neck

This olivine variety is composed of magnesium iron silicate. Peridot (pronounced PEAR-ih-doh or PEAR

Save time with pre-drilled blanks and create a pair of fun earrings with size 11/0 TOHO or Delica se