Off the Map Cuff Links Tutorial
Created by: Mollie Valente
Designer Tips
Seal the front and back of the images with Crafter's Pick™ The Ultimate adhesive or Mod Podge® to prevent the images from bleeding.
To prevent the images from floating, glue them to the bottom of the bezel cups. Allow the glue to dry thoroughly prior to adding resin.
Create a level surface for the resin to cure in the cuff links: Turn a cardboard box over and poke holes in the lid with a pen or other sharp object.
Follow instructions in the Epoxy Resin Tip Sheet.
Free Technique Sheets & Jewelry-Making How-Tos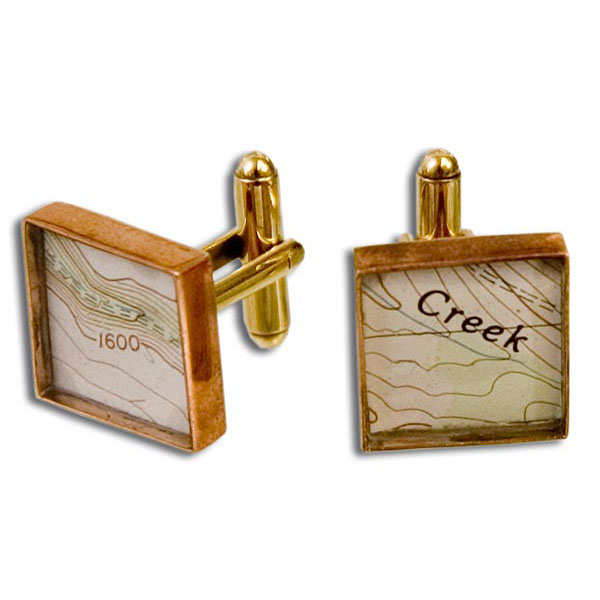 Suggested Supplies
Additional Supplies
Cardboard box lid
Copyright free images or maps (cut to size)
Scissors
Our Bead Blog
Created by: Guest Designer Deb FlorosSuggested Supplies 1 #61-130-05-01 Greek Leather Cord, 1.5mm,

Created by: Guest Designer Deb FlorosSuggested Supplies 1 #20-111-223 TOHO Glass Seed Bead, Size 11

Created by: Guest Designer Deb FlorosSuggested Supplies 1 #21-000-043-79 Black Stone Beads, 8x12mm