Bejeweled Necklace Tutorial
Created by: Cindy Morris
Designer Tips
Close the hoop. Lash the rhinestone chain onto the hoop using Artistic Wire, wrapping around the hoop twice between each link of chain.
Start and end the chain over the opening of the (now closed) hoop. Trim ends when done.
The last link on each end will not lie quite flat, so tie the lark's head knot over this spot to hide them.
Make sure your cord lengths are equal before attaching cord ends and clasp.
Free Technique Sheets & How-Tos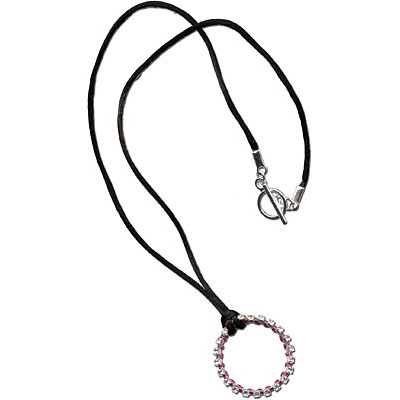 Suggested Supplies
Tools
Our Bead Blog
Hello, fellow crafters and DIY jewelry enthusiasts! Today, we delve into an essential aspect of neck

This olivine variety is composed of magnesium iron silicate. Peridot (pronounced PEAR-ih-doh or PEAR

Save time with pre-drilled blanks and create a pair of fun earrings with size 11/0 TOHO or Delica se